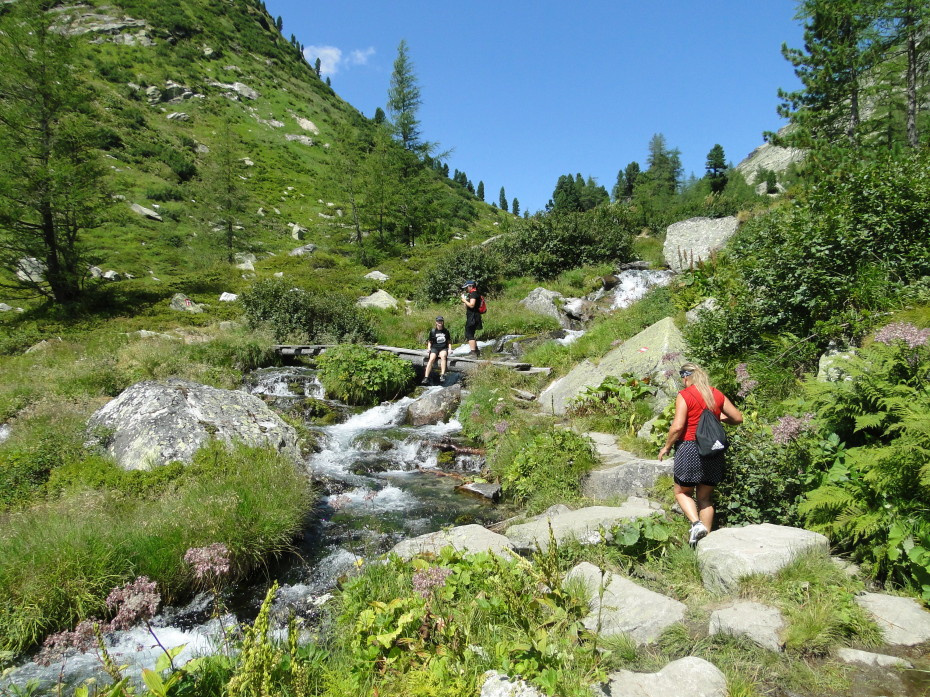 Without a doubt Kals is a place for every tourist. Everyone can choose between more than 250 km tourist paths which are all well marked and you can find list of them on:
http://www.kals.at/tourismus/de/wandern-im-glocknerdorf.html
Just to mention a few of our favoured ones, there are pleasant trips to Dorfersee and under Grossglockner under Lucknerhutte (2241 m) and also Studlhutte (2802m). During those trips you will be spoiled for choice regarding views and will have photo opportunities galore, sooner rather than later, you will start to feel like a professional photographer.
For those who do not prefer the more physical paths there are easier, short curvy paths around Kals or you may take the lift to the Cimaross peak (2602m). Many short trips can be planned here.
There are also many lifts to many different mountains in the close neighbourhood as eg. in Matrei, St. Jakob, Lienz, Sillian or in glacier Moltal.